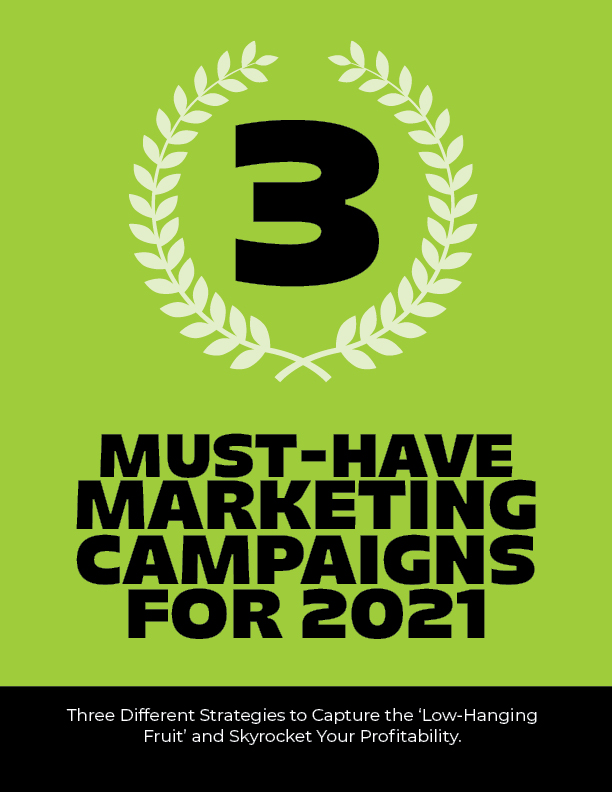 Free Report Reveals…
3 Must-Have Marketing Campaigns for 2021
These are campaigns that have been proven to work in hundreds of different industries.
Take advantage of the 'low-hanging fruit' that's ready to be picked.
Funnel those people that are ready to buy NOW over to your business.
Tap into the hidden goldmine that you already have access to.
Begin leveraging your single most important asset to increase sales and generate referrals.
Start attracting leads to your business easily and inexpensively.
Create a steady stream of prospects so that you always maintain a full pipeline.
These 3 campaigns have been responsible for some of biggest wins our clients have ever had. Here's a few examples:
-Producing over $204K in one month (nearly 2.5x their previous record)
-Increasing overall sales by 24%
-$17,770 in sales in two weeks
-Adding 330+ new prospects in one month
-Attracting 324 new clients in 12 months
Get Your Free Report